There's nothing more satisfying than a crunchy Keto snack when you're having mid-meal cravings.
These 13 Keto chips recipes are just perfect. Most of these recipes need only two to five ingredients.
They're quick and easy to make, and fill add a dash of flavor to your day!
1. Oven Baked Keto Cheese Chips
Quick and easy way to make those Oven baked Keto Cheese Chips from cheese slices and some additional condiments. Use your own imagination to make them every day different.
2. Baked Keto Pepperoni Chips
See how to make pepperoni chips in just 6 minutes! Baked keto pepperoni chips are an addicting crunchy snack that's perfectly portable.
3. Keto Zucchini Chips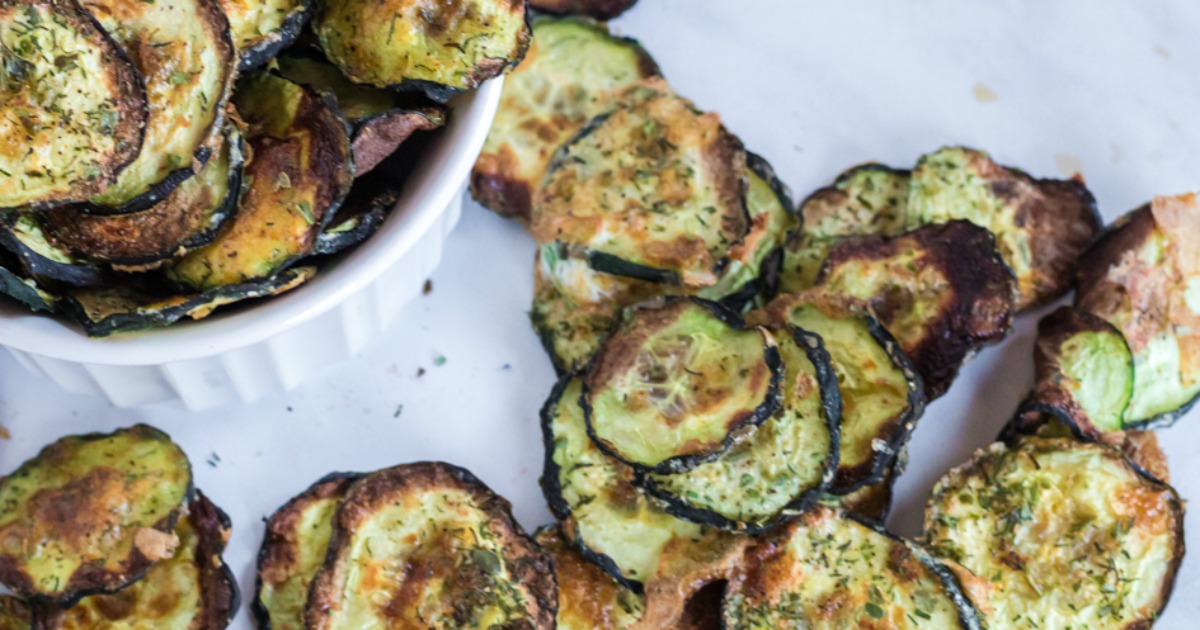 We're sharing a healthy keto snack that's filled with savory flavors and still has that much-needed crunch! Don't give in and reach for that potato chip bag as these simple low-carb air fryer ranch zucchini chips will hit the spot!
4. Easy Keto Pita Chips
These gluten free pita chips are perfect for scooping up dips like Charred Eggplant Dip (great recipe coming soon, like tomorrow soon), French onion dip, spinach and artichoke dip, or even a low-carb hummus.
5. Keto Tortilla Chips
Make a huge batch of these Keto chips. You'll find more ways to snack on them and you'll finally have your own low-carb tortilla chips! Oh and best of all, there are only two ingredients.
6. Keto Cheesy Bacon Nacho Chips
Ever wondered what you could use for eating keto dips? You've got to try these bacon nacho chips. Baked layers of cheese and real bacon crisp up to make the perfect chips.
7. Keto Pepperoni Pizza Chips
These Keto Pepperoni Pizza Chips are oh-so-good. You won't miss the carbs at all. You can serve them as is or serve them alongside marinara sauce to dip in.
8. Keto Avocado Chips
Power up with these keto avocado chips you can make in less than 30 minutes! With just a few ingredients, you can enjoy avocados in a new way.
9. Keto Salami Chips
This Hot and Salty Salami Chips recipe is very easy to make and affordable for those with a food dehydrator, not only that, but they're very low-carb making them keto-friendly.
10. Keto Parmesan Chips
These parmesan chips replace your guilty pleasure while keeping you in ketosis. They're gluten free, low carb, and ketogenic friendly – only 5 minutes to make!
11. Garlic and Chili Keto Kale Chips
It amazes me with just how many tasty snacks you can make out of healthy ingredients. Take these garlic and chili baked kale chips. They're a viable alternative to unhealthy potato chips and they taste absolutely fantastic.
12. Keto Baked Pickle Chips
Just 3 ingredients are used to make these low carb baked pickles. They are very easy to make and a great appetizer or snack. I think I would enjoy a batch with chilli powder would be tasty.
13. Cinnamon Vanilla Coconut Chips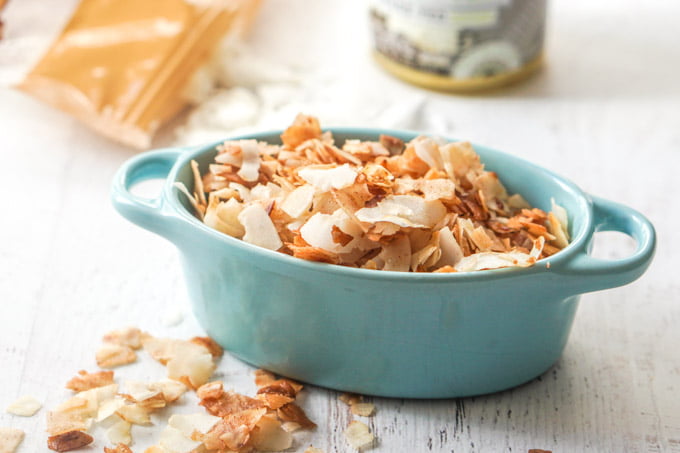 These cinnamon vanilla coconut chips are a quick and easy keto snack that you can make in minutes. With only a few ingredients you can make these low carb chips whenever the mood strikes.