Sometimes you really just need a boost of energy and a full stomach, but without piling on the carbs. Plus, it's an added bonus if you can throw together this filling keto, low-carb breakfast item in mere minutes. Yup, I'm talking about keto smoothies!
It's easy to fall in love with keto smoothies. Not just because they taste delicious, but also because they can be packed with powerful healthy ingredients, superfoods, nutrients and antioxidants.
You can enjoy increased weight loss, energy and mood when you make keto smoothies a routine. That's why I've put together this list of 5 of my fave keto smoothies!
1. Chocolate Avocado Smoothie
Freshen up with this delicious keto chocolate avocado smoothie! It's a filling and creamy keto smoothie, which means dairy free and low-carb! Check out the recipe.
2. Strawberry Cheesecake Smoothie
This yummy strawberry cheesecake smoothie is a great way to start your day. This easy to make and oh-so-healthy grab and go breakfast tastes like a strawberry cheesecake. Check out the recipe.
3. Keto Mocha Smoothie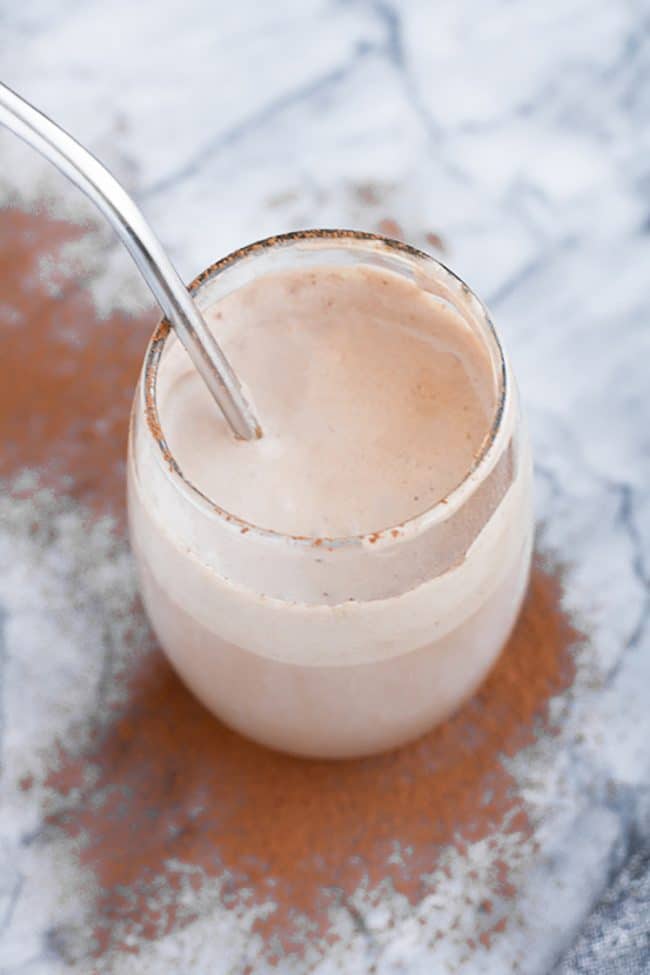 Like chocolate and coffee? Then you'll LOVE this energy boosting, low-carb, keto breakfast. Best part is… it takes just five minutes to serve! Check out the recipe here.
4. Strawberry Coconut Smoothie
This keto smoothie is creamy, yummy, fruity and refreshing. With hardly any carbs, this is great for those looking for a fruity and filling snack. Check out the recipe.
5. Keto Breakfast Smoothie Bowl
Here's a recipe that's packed with nutrients. Put this keto smoothie in a bowl, top it off with some keto treats, and transform your breakfast experience! Check out the recipe.